Alexa and Google Assistant communicate with Deako Smart Switches and Smart Dimmers through WiFi.
Alexa or Google Assistant not working?
If Alexa or Google Assistant suddenly stops responding to all commands regarding your Deako switches, restart your Deako Connect.
Restart your Deako Connect
1. Unplug the Deako Connect
2. Wait, then plug back in
Wait for 30 seconds, then plug the Deako Connect back in.
3. Reconnect
Your Deako Connect will automatically reconnect to your WiFi within one minute.
Still having trouble?
If you have restarted your Deako Connect and still having problems, try reconfiguring.
If you have changed your WiFi password recently, you will need to reconfigure your Deako Connect and enter your new password. 
Reconfigure your Deako Connect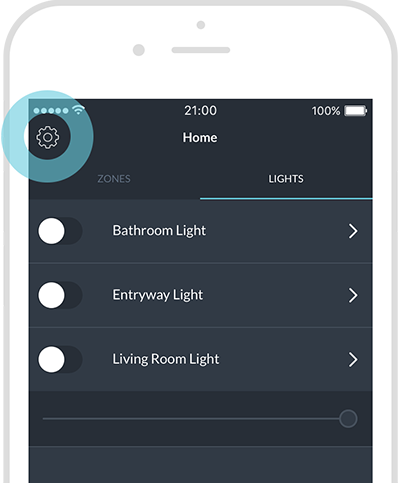 1. Navigate to settings
Open the Deako App and tap the settings icon in the upper left-hand corner.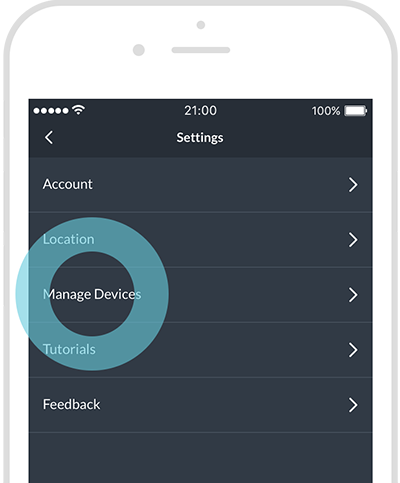 2. Tap Manage Devices
3. Tap Reconfigure
Tap Reconfigure and follow the on-screen instructions to re-configure your Deako Connect.
Still having trouble?
Report this behavior to our team by shaking your phone while in the Deako app