This integration is currently in Beta with a planned release of mid-March. If you have any questions please contact support@deako.com.
Deako integrates with Clare Controls to allow you to control your lights and create scenes, notifications, schedules, and automations in the ClareHome app.
Your CLIQ.mini and Deako Connect must be connected to the same WiFI network.
Add Deako to the Clare app
The Clare app uses Auto-discovery to connect to Deako devices.
Open the ClareHome app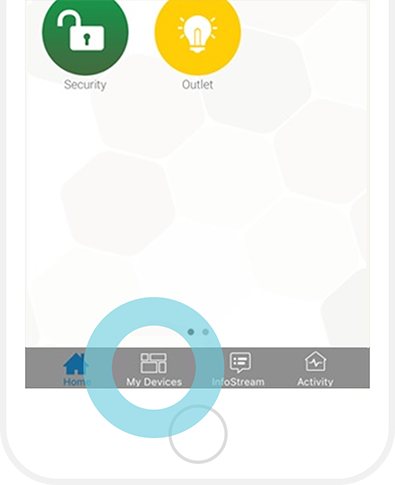 Tap My Devices
Tap the My Devices icon to view available devices.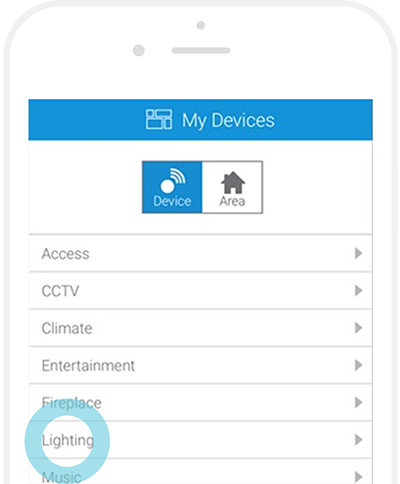 Tap Lighting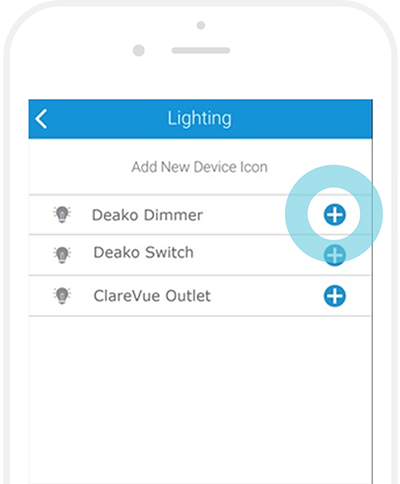 Tap the plus icon
Here you'll see your lights from Deako listed. To add one of the devices to the homepage of your ClareHome app, tap the plus icon.
For more help with your Clare system, click here.