This article will give you a quick overview of what a WiFi bridge is and how it works in your Deako system. It will also show you how to check which device is your WiFi bridge.
WiFi bridge FAQ
What's a WiFi bridge?
A WiFi bridge is a Deako WiFi-enabled device that your Deako system uses to connect your Deako system from Bluetooth to WiFi
Why do I need a WiFi bridge?
Deako devices use Bluetooth to communicate with one another and the Deako App. To remotely control your Deako system or to enable integrations with other Smart Home systems, your Deako home needs to be connected to WiFi. Your Deako system uses one Deako WiFi-enabled device to act as the bridge from Bluetooth to WiFi so you can use more smart home features.
What devices can be used as a WiFi bridge?
The following Deako Devices are WiFi-enabled and can act as your system's bridge:
How to check what device is your WiFi bridge
1. Open your Deako App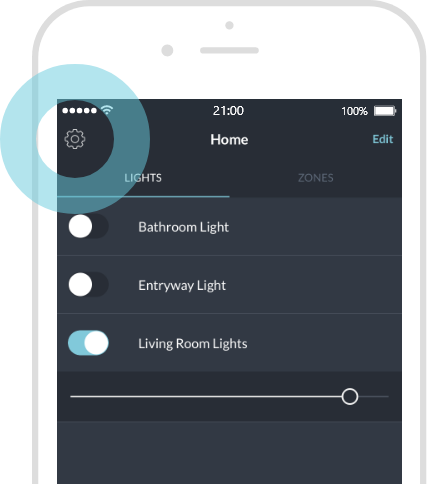 2. Tap the Gear icon in the upper left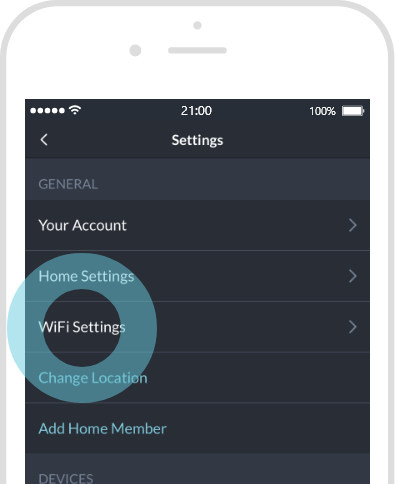 3. Select WiFi Settings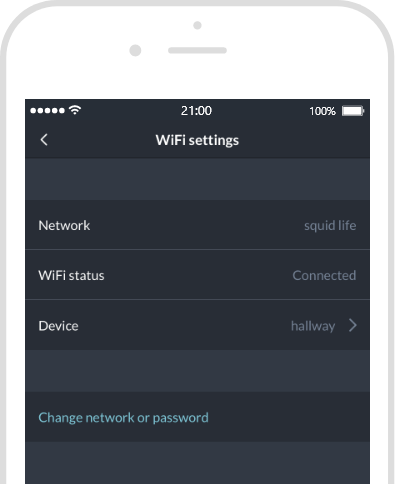 4. View the info in WiFi settings
On this screen you'll see the following:
The name of WiFi network your system is connected to

Your WiFi bridge's connection status

The device your system is using as the WiFi bridge