Add Smart Dimmers and Smart Switches to the Deako app so that you may customize your smart lighting features.
Before you begin...
Add a switch to an existing location

1. Navigate to Settings in the Deako App
Open the Deako App and tap the gear icon at the top left corner.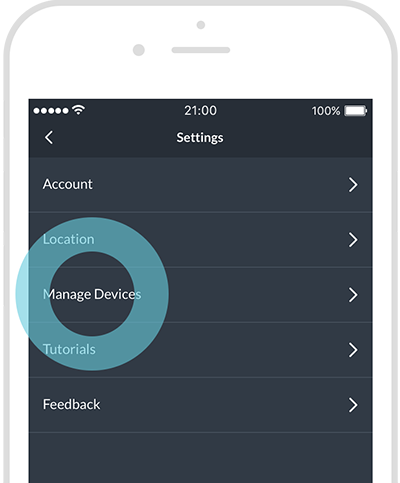 2. Select Manage Devices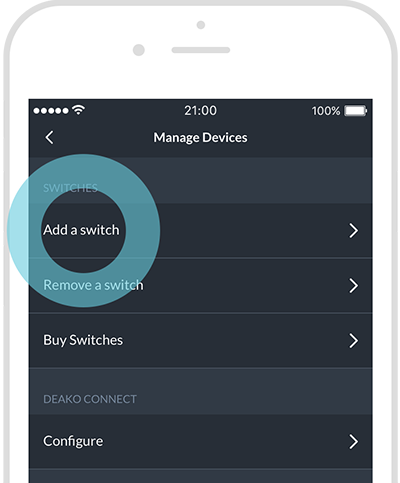 3. Tap Add a switch
Tap Add a switch, then follow the in-app instructions to add each switch to the Deako app.
Adding a set of switches that control the same lights? Link the switches as a 3-way or 4-way set first. Then, only one switch in the set will need to be added to the Deako app.