With Google Home & Assistant, you can control your Deako Smart Products with your voice by using commands like:
"Hey Google, turn on the Kitchen Lights"
"Hey Google, dim the Dining Room lights to 25%"
Your Deako Smart Products and Google Home must be set up before connecting.
Getting Started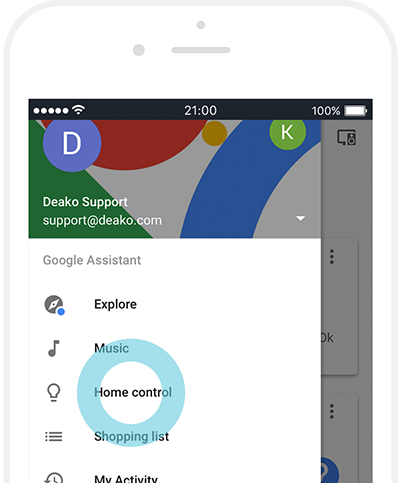 Open the Google Home App
Tap the menu icon and navigate to the "Home control" page.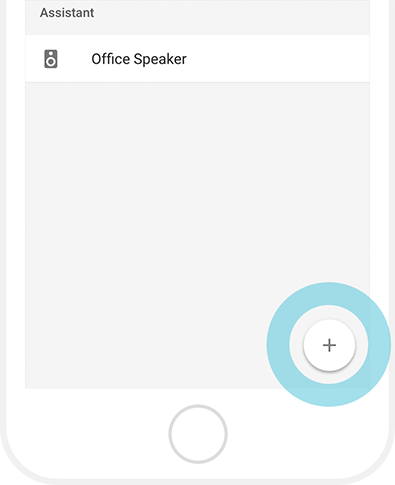 Tap the "+" icon on the Home control page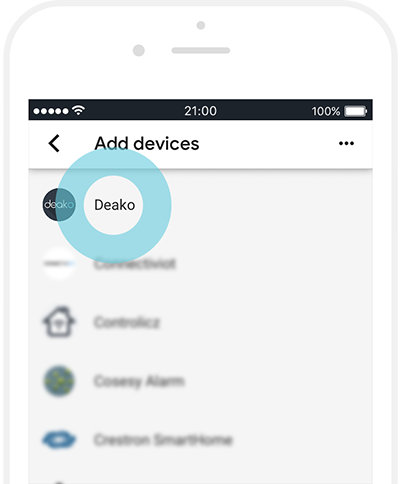 Select Deako
Select Deako from the Add devices page and follow the in app instructions to link your location. 
Troubleshooting
Google Home or Assistant not controlling your lights?
Make sure that your Deako Connect is set up and powered. Unplug the Deako Connect, then plug it back in.