Invite your friends and family to the Deako app so that they may also control the lights in your home. You can invite any number of people to all be able to control the lights in your location.
Invite someone to your location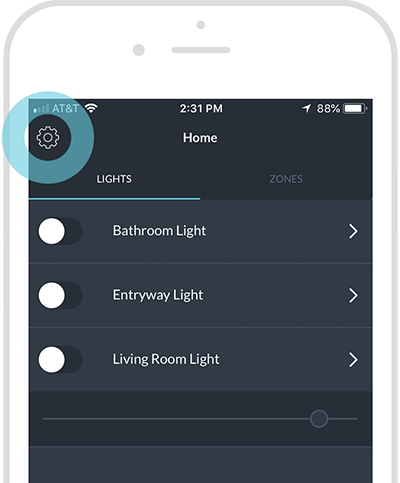 Open the Deako App & go to Settings
To invite someone to your location, open the Deako App and tap the settings icon in the upper left-hand corner.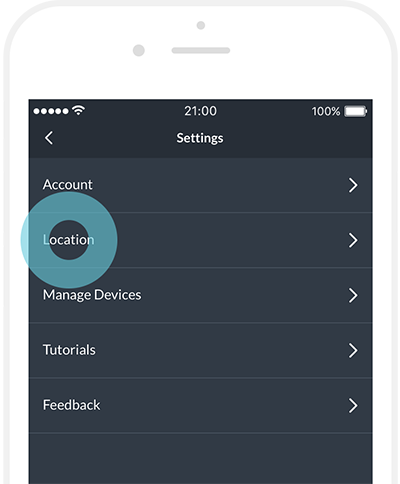 Go to Location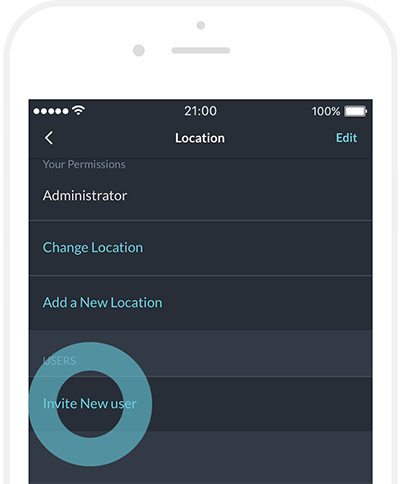 Tap "Invite new user"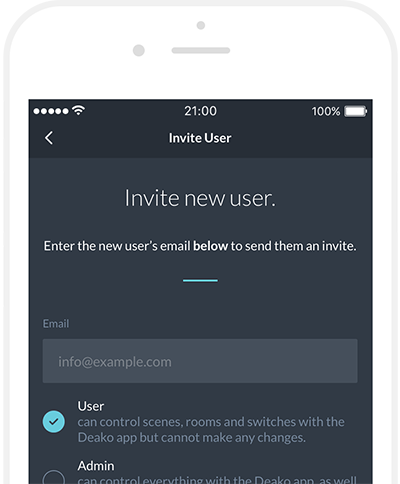 Invite another person to your location
Enter the person's email address, select which type of administrative rights they are able to access and tap the "send invite" button on the bottom of the page.
Whats the difference between Admin and User?
A person with User administrative rights can control scenes, zones and switches with the Deako App but cannot make any changes.
A person with Admin administrative rights can control everything with the Deako App, as well as make any changes.