Remove a switch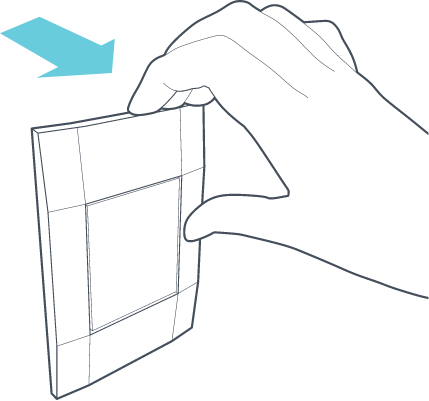 1. Remove the faceplate
Pull on the corners of the faceplate to snap it off.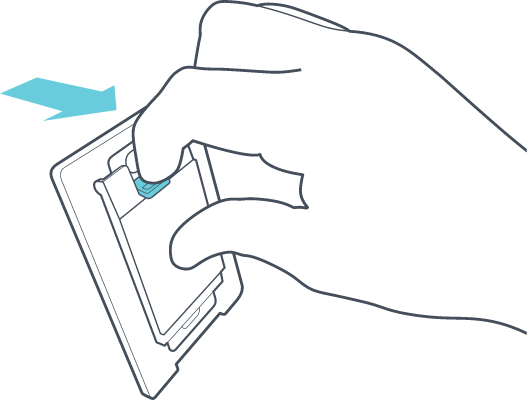 2. Pull the blue tab outward
This releases the switch from the backplate.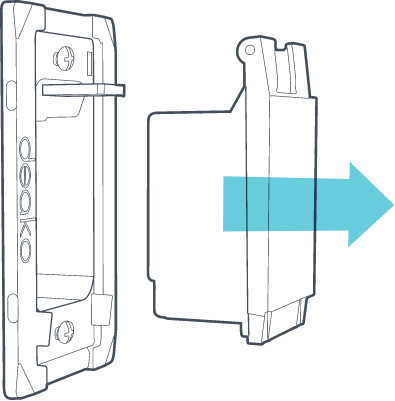 3. Slide the switch out
Insert a switch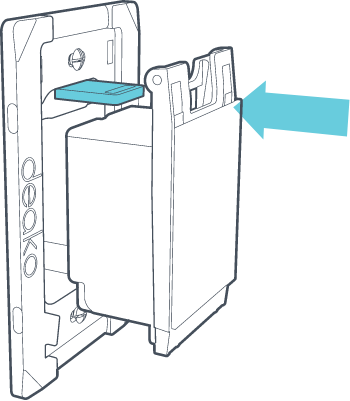 1. Align the blue tab on the backplate with the top of the switch
Then slide the switch into place.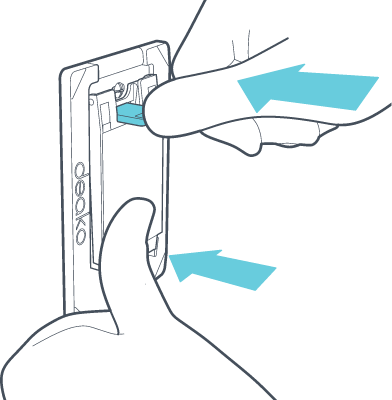 2. While pressing the switch inwards, push in the blue tab
This will secure the switch!
3. Snap on the faceplate
Line the faceplate up with the edges of the backplate and press down to snap it into place.
What's next?
Now that you have your switch setup, what's next? If you installed a smart device, learn how to add a Deako Smart Product to your Deako App.