Why trim? Adjusting the trim wheel helps you get the most out of your dimmer and light fixture. By setting it right, you can avoid flickering and maximize control across the dimmable range of your bulbs.
Before you begin...
Install Deako simple dimmers in your home

1. Remove the faceplate from your Simple Dimmer
Gently pull from the corner of the faceplate to remove it.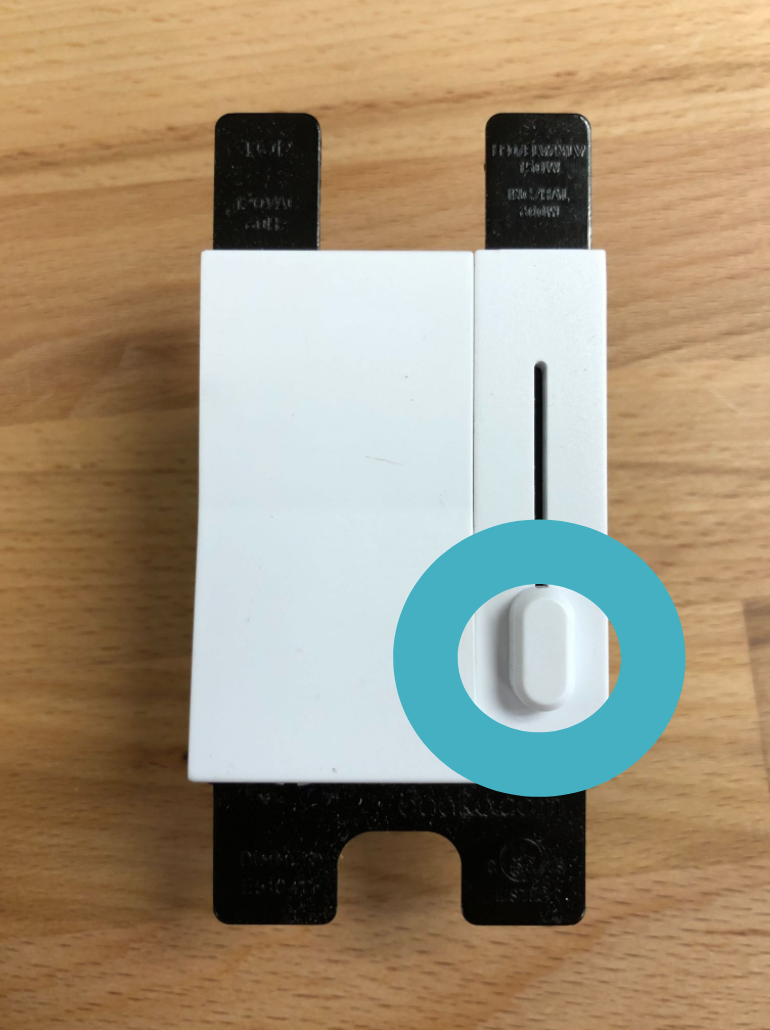 2. Turn the light off and dim it all the way down
Toggle the rocker to the off position and slide the dimmer all the way down.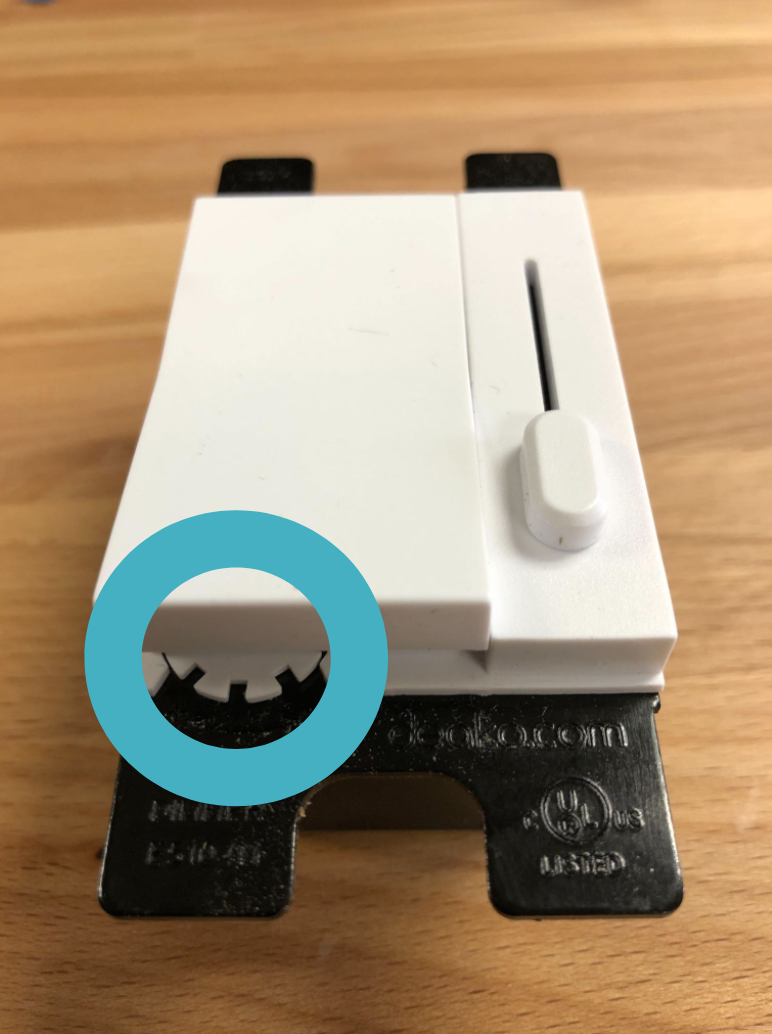 3. Adjust the trim
On the lower left of the switch is a small wheel. Turn the wheel all the way to the right (counterclockwise).
4. Turn on the light
Toggle the rocker to the on position.
✔ If the light turns on ... you're done!
✖ If the light does not turn on ... continue to step 5.
5. Identify the ideal light level
Closely observe your light while slowly turning the wheel to the left (clockwise), stopping every few seconds to allow the switch to adjust. Stop when your light turns on and reaches the lowest possible brightness.
6. Check your work
Turn the light off then on again to ensure it stays at the correct level. Slide the dimmer up and down while observing the light to verify there is no flickering.
Having issues with flickering?
Double-check that the bulbs you are using are dimmable. If the issue persists, contact our support team.