Deako Smart Switches and Smart Dimmers communicate with each other using Bluetooth. With the Deako Connect, your switches will be able to communicate through your WiFi network adding more advanced features such as remote access, integrations for voice control, and over-the-air updates.
Setup
Plug in the Deako Connect
Wait 30 seconds
Wait for 30 seconds, then plug the Deako Connect back in.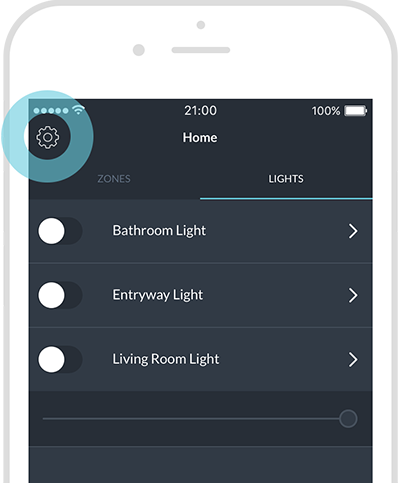 Open the Deako App & go to Settings
Open the Deako App and tap the settings icon in the upper left-hand corner.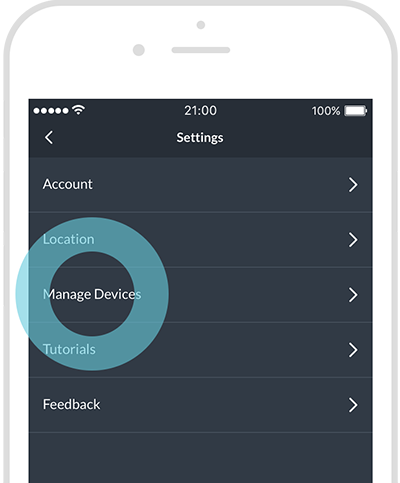 Go to Manage Devices 
Tap Configure
From Manage Devices, tap Configure and follow the on-screen instructions to complete setup.