Factory reset a device to erase all information from it including name, schedules, scenes, timers, and zones for switches and WiFi information for Connects.
Factory reset a Smart Scene Controller Switch or Dimmer
Remove the faceplate
Remove the faceplate by pulling outward from one of the corners.
1. Pull blue tab outwards
Pull the blue tab outwards to disconnect the Deako Switch.
2. Press the blue tab back in
While pressing the switch inwards, push in the blue tab to lock the switch.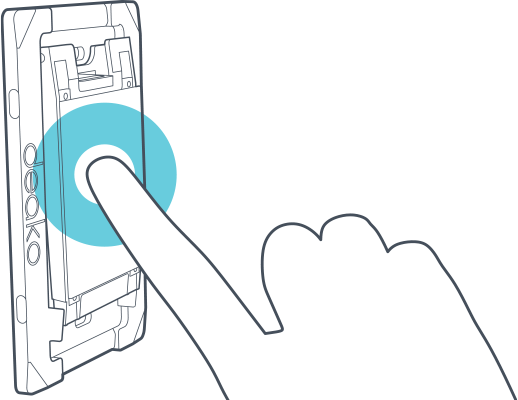 3. Immediately press & hold switch
Immediately press and hold the switch until the 3 icon appears.
4. Tap scene icons
Tap the 3 icon, then the 2 icon, then the 1 icon in order. Your switch will be factory reset once the icons stop flashing (about 30 seconds).
Factory reset a V2 Deako Connect
Not sure if your Connect is V2?
Flip your Connect over and read the small sticker above the power cord. If it says V1, try reconfiguring the device following these steps.
1. Plug-in your Deako Connect
Make sure the device is plugged in if it isn't already!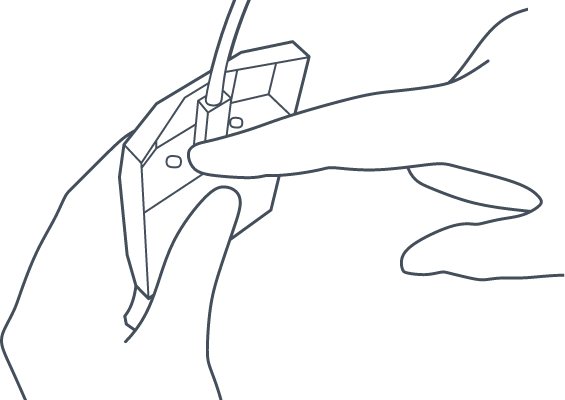 2. Press and hold the button until the light turns red.
Once the light is red, you can release.
3. Wait until the light turns green.
That's it! Your Connect is reset and you're good to go!